Crossword puzzles, a universally recognized pastime, require no elaborate introduction. They are accessible and engaging for learners of all ages. If you're a teacher, integrating crosswords into your online courses can be a game-changer.
The Educational Merits of Crosswords
Beyond their simplicity, crosswords offer significant educational advantages. They enhance vocabulary, boost critical thinking, and strengthen problem-solving skills. Their interactive format promotes engagement, making them invaluable teaching tools.
The versatile nature of crosswords makes them applicable to various subjects, as every subject inherently involves key concepts that can be reinforced through engaging word puzzles. Whether it's reinforcing historical events, scientific terms, or mathematical equations, crosswords provide a unique platform for students to interact with and internalize crucial subject matter. Their interactive design not only challenges students but also promotes active engagement, transforming seemingly mundane learning into an exciting intellectual exercise. Thus, crosswords emerge as invaluable teaching tools, applicable across diverse subjects, fostering a deeper understanding of fundamental concepts.
Why Choose H5P for Crossword Creation
Among the various options available, H5P stands out. It's not only free and open-source but also seamlessly integrates with popular Learning Management Systems and Content Management Systems like WordPress, Drupal, and Moodle. H5P does not only provide Crossword but it offers a wide array of interactive elements, making it a versatile choice for educators. Explore various H5P activities to enhance your teaching methods at H5P Content Types.
Setting Up Your H5P Learning Space
To get started with H5P, all you need is a self-hosted WordPress/Moodle/Drupal instance. I personally use WordPress and H5P together with TutorLMS that is part of SuperTeacher Membership as it is the easiest and powerful way to start your online academy and monetize your skills. This combination provides a simple way to establish your online academy and earn from your expertise.
Deep Dive: Join Our H5P Masterclass
For a comprehensive understanding of H5P's interactive features, consider joining our masterclass. It offers step-by-step guidance on utilizing H5P effectively for engaging learning experiences.
Creating Crossword Puzzles with H5P
With the H5P plugin installed in your LMS/CMS, generating crosswords becomes effortless.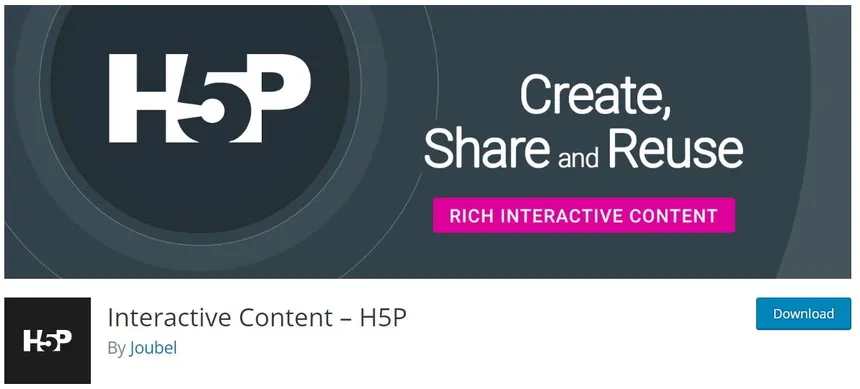 The user-friendly interface allows you to create puzzles with a simple form.
Embedding the puzzle in your course is as easy as using the H5P shortcode. Students can access and engage with the crossword seamlessly.
Sharing Your Crossword Creations
Sharing your crosswords is a breeze with H5P. You can allow public access by embedding the shortcode on a public page. A great example is the ESL Courses website, which has built an extensive library of crosswords for student access. We have created this crossword for you based on this blog; solve it to experience crossword puzzle created with H5P and embedded in WordPress website.
Empower Your Teaching with H5P
Mastering H5P is essential for today's educators. Its ease of use and affordability make it a top choice for creating engaging learning experiences. For in-depth learning, you can join our masterclass on H5P, opt for a PracticeAccount and Enroll in H5P Course.