Talking head video lectures are used to connect with students. Irrespective of the type of educational video, you are creating adding a talking head, at least in the beginning, and at the end, will give your lecture a persona, and students will be able to connect with you. The easiest way to integrate a talking head with other types of videos is to record it using a webcam directly on your laptop. A good quality webcam can enhance the quality of your video lectures. In this article, I listed a few best external webcams for video lectures or talking heads. I believe this article will help you.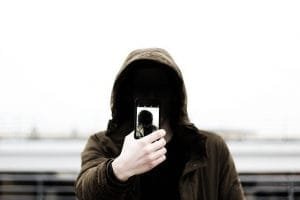 Do you need webcams for video lectures?
Our laptops are equipped with a webcam, built-in webcam. Built-in webcams are good for video calling, but they are not suitable for video recordings. The lenses of these webcams are small and record videos in less quality. Further, these webcams don't produce good results in low light. As these webcams are embedded in the laptop, so it is not possible to move the camera and set it to record a perfect frame while working on a video. This is why it is recommended to use an external webcam instead of a built-in webcam.
External webcams give better quality than a built-in webcam, so I always recommend to use an external webcam. But there are so many webcams available in the market, so it's challenging to select a perfect webcam for talking head videos. It is not possible to try all the webcams and choose one suitable for our requirements. So, remember these three points when you are buying an external webcam.
Wide-angle lenses
Full HD
Dual microphone
You can buy any webcam from amazon or Flipkart, which has all three features. I have selected five cameras based on my experience with these cameras. You can choose anyone from them for a better talking head video.
1. Logitech C922 Pro WebCam
I have this camera, and I have used this for many videos, especially when I don't want to waste my time in video editing later. Logitech C922 Pro allows you to record in Full HD, i.e. 1080p at 30fps and HD, i.e. 720p at 30fps so that you can record Full HD video just with the help of a WebCam.
This camera is my favorite because it allows changing background during recording without a green screen. This way, you can record yourself with a background of a studio, airport, park, or anything else even if you are recording in a room.
Apart from these two features, it allows you to record in low-light, has two omnidirectional mics to record your explanation in stereo, autofocus, and it also comes with a good quality tripod. If you are a new educational video creator and want to start in a low budget. I highly recommend this camera, go ahead and Buy it from Amazon.
2. Logitech C920 Pro Webcam
This webcam is as good as Logitech C920 Pro Webcam except for the background replacement technology, i.e., you can not change background during recording and streaming. Also, It doesn't come with a tabletop tripod. You can buy it from amazon.
3. Microsoft Lifecam Studio HD WebCam
Microsoft Lifecam also produces videos in Full HD and HD. Its sound quality is impressive, although this is not what you should focus on when buying a webcam for video lectures. I have used this camera once, and recording quality was amazing. You can buy it from amazon.
4. Logitech HD C615
Surprisingly Logitech has produced many quality webcams for different purposes, and this is why this is the third camera in this list from Logitech. This is comparatively a low-cost camera that allows you to record in Full HD and has autofocus. You can buy it from amazon.
5. Genius WideCam F100
This webcam will enable you to record videos in Full HD and HD. It has a wide lens; this means you can record a large audience from a short distance. This is not a feature required by many teachers, but if you want to record yourself in the classroom and want to capture the class as well as you, then this camera will be your choice to capture the classroom. It also comes with two stereo microphone to record your voice in stereo quality. You can buy it from amazon.
Conclusion
If you are starting with talking heads, don't want to waste your time in post-production, or want to go live on facebook, youtube, twitch, etc. then you can buy a webcam. Before making any decision about the camera, I recommend you to read about the webcam, using your mobile to record talking head and professional cameras.
If you have decided to buy a webcam for video lectures or talking head than I will highly recommend you to buy Logitech C922 Pro Webcam. You will never regret this decision.